Exhibits created by Husson University faculty | News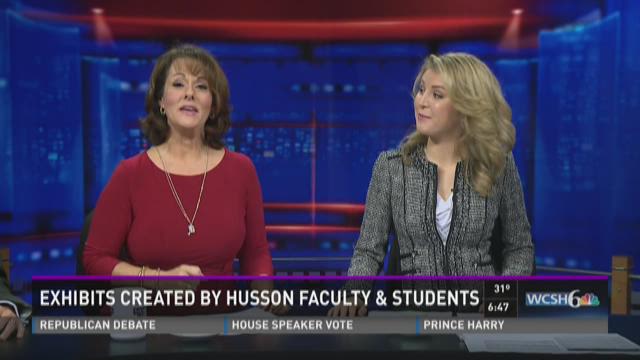 BANGOR, Maine(NEWS CENTER) -- Art lovers are in for a treat this week at Husson University in Bangor.
The John Rohman Art Gallery is featuring an exhibition of expressive work and graphic design created exclusively by faculty and staff at Husson University. There are seven artists and about 40 pieces of artwork lining the halls of the Gracie Theatre.
This display is to showcase how art intersects with the outside world.
Each piece expresses creativity; the art gallery will feature painting, photography, drawing and even graphic design. This event is to encourage students to dive deeper to explore what's underneath the exterior.
"I was trying to come up with a solution to a problem. And I just started taking pictures and it dawned on me that a lot of the education that I had with shooting video, including all my still experience just kind of merged together, and this is what came out," Larry Ayotte, artist and professor at Husson University.
Ayotte pieces are a symmetrical reflection series, and his message to students was to prove that compelling images could be created without using the manipulation tool of Photoshop.
Each cluster of artwork provokes different emotions and theories. On October 29th, there will be the opening reception at 4PM at the Gracie Theatre. Artists will have presentations about what inspired them along with the process. The event is free and open to the public. And the display will be shown till December 15th.