Three years in prison for man who killed fiancée in drunk driving accident | News
Title (Max 100 Characters)
Three years in prison for man who killed fiancée in drunk driving accident
BANGOR, Maine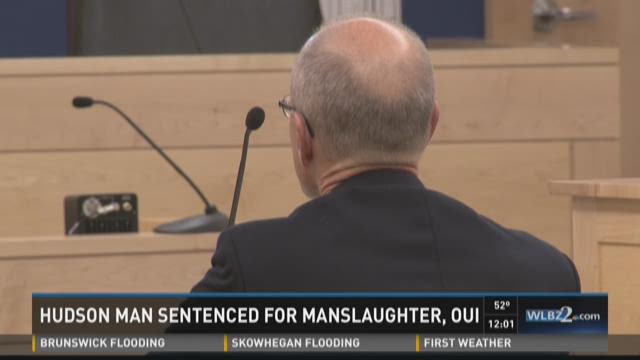 (NEWS CENTER) -- The man allegedly responsible for a New Year's Day drunk driving crash that killed his passenger, 37-year-old Elizabeth Horlieca, has been sentenced to three years for the accident. 
Police said 42-year-old Shawn MacNevin was driving on Finson Road on Jan. 1 when he crashed the vehicle into a tree. The passenger in that crash and MacNevin's long-time fiance died as a result. According to the Medical Examiner, Horlieka died of a broken neck.
The defense had asked for two years behind bars, while the prosecution wanted four. 
"I made a poor choice that night and I take full responsibility for what I've done. I don't really know what else to say other than I'm honestly and truly sorry for what I've done," MacNevin said to the court. 
According to the prosecution, MacNevin's blood alcohol level was 0.15, nearly twice the legal limit. This was not the first time MacNevin was arrested on OUI charges, as he had three prior convictions in the late 90s.
"The judge understood the state's reasoning for recommending that he serves 4 years and he thought that was an appropriate recommendation. He took strongly into account the position of the family, in terms of leniency. I can certainly understand and respect that. It's a tough decision when you have to weigh what the crime may call for with the best interest of the extended family," said Deputy District Attorney, Mike Roberts.
Along with the 3 year sentence, MacNevin will be on probation for 4 years and he can't operate a motor vehicle for at least 10 years.