N.H. man accused of putting 2 y/o in dryer sentenced to 3 years in prison | News
Title (Max 100 Characters)
N.H. man accused of putting 2 y/o in dryer sentenced to 3 years in prison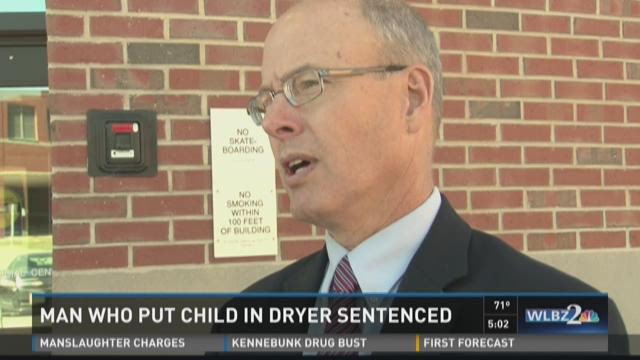 BANGOR, Maine (NEWS CENTER) -- A New Hampshire man, charged with aggravated assault after allegedly placing a 2-year-old boy in a dryer and turning it on, has been sentenced to three years in prison. 
Adam Morton of Berlin, New Hampshire, plead guilty earlier this year to the aggravated assault charge against him. In court on Thursday, his lawyer said he did not want to withdraw his plea.
According to a police affidavit, Morton admitted to investigators that he placed the 2-year-old boy in a clothes dryer in early August. The boy had suffered second degree burns on his back, on his arms and his feet. 
"I can't disagree with Justice Anderson that this is an appropriate sentence, I believe. My recommendation was a little lower and, frankly, this is the type of crime that we don't see, thankfully don't see very often, so it's difficult to really determine where you should go as a prosecutor," said Deputy District Attorney, Mike Roberts.
The toddler's father, Michael Sousa, moved back to Bangor after the incident to take care of his youngest son and other children.
Sousa described when he first saw his son's injuries, "I couldn't stomach it. I did have to go outside. I was a little too hurt and overwhelmed that it even happened to him that I couldn't sit through the first dressing."